Hi friends! How are you great people doing?
Since Tuesday is winding down, I figure why not have a truthful moment?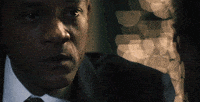 Here is a truth about me. I believe I am an extrovert and I'm a social butterfly. However, there are times I need "Me" time or peace and quiet to be in my thoughts. This can be during reading, a trip to target, listening to music and even blogging. I'm sure this may not be a big deal to some, but it is a big deal for me.
What about you great people? What's your truth for today?
Thanks for reading!
Nicole Cherise ❤