Hi, Great People!
We all have a past that haunts us. We all have experiences that people can't and won't forget about us.
Through our darkness, we can bring light to our current situation. Our past and shortcomings doesn't determine our success or future. Often, the enemy, will make us believe that we are nothing and won't amount to anything. Friends, that is far from the truth and is NOT your reality.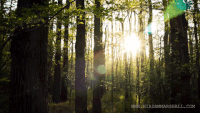 I urge you to dig deep, use your darkest days to create brighter ones. Help the next person who is struggling as well. Link up with a community of individuals who battle what you battle. With patience and support, you Can turn it all around.
Blessings to you all, have a good Monday!
Nicole Cherise ❤