Hi friends! Happy Monday to you!
I know from time to time we plan goals or start a vision board and we are excited for the journey! However, with life's distractions, sometimes the journey never takes off. I believe the saying, "your biggest enemy is the person staring back at you in the mirror".
When we view ourselves, we are tough critics, we can be in denial, and we also lie to ourselves. These behaviors are what crashes the dreams and put a holt to achieving goals. Therefore, we have to choose to compete with ourselves.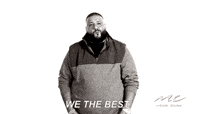 We have to set daily affirmations. We can place them in our journals, tape quotes in our personal corner,we can purchase wall decor that inspires us to thrive as well.
That small voice or that continued recording that's says "you can't win" needs to become smaller and ultimately absent. When we are doing this, we are competing with our biggest opponent.
Doing these tasks will Not be easy. However, nothing in life is. Keep your eye on the prize and you will prove to Yourself that you got what it takes!
Have a good day, thanks for reading!
Nicole Cherise ❤️